Drain Dye Tracer
Drain Dye tracer, liquid fluorescein available from our online store now
No Messy Powders! Environmentally Safe, Biodegradable for the detection of aqueous leaks and tracing water flow patterns:
Septic Systems
Plumbing & Sewer Tracing
Storm Water & Broken Sewer Pipes
Flow Studies to Lakes Rivers & Ponds
Pollution Detection Studies
Condenser Tubes & Coils
Available in 1 colour:
Fluorescein
Packaging: 500ml Bottle and 6 x 500ml to a Carton
Application rates and ratios vary subject to end use, 0.05% – 0.1% is considered acceptable for general purposes.
LIQUID FLUORESCEIN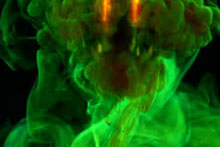 Liquid Fluorescein is fluorescent green in colour and glows in the dark under UV light
| Item Type: | Liquid Fluorescein |
| --- | --- |
| Weight: | 500 ml |
| CAS No: | 2321-07-5 |
| Code: | IDF500 |
Frequently Asked Questions
Need help? Be sure to visit our support forums for answers to your questions!
Is this product safe?
This product is biodegradable and environmentally safe
What if i only want a small quantity?
500ml bottles are available at retail from http://www.hynds.co.nz/
Can I purchase in bulk?
Yes you can! contact us with your enquiry, (link to contacts at bottom of page)
Ready to get started? Contact us today for a free quote!