Drain Dye tracer, liquid fluorescein avaliable
No Messy Powders! Environmentally Safe, Biodegradable for the detection of aqueous leaks and tracing water flow patterns:
Septic Systems Plumbing & Sewer Tracing Storm Water & Broken Sewer Pipes Flow Studies to Lakes Rivers & Ponds Pollution Detection Studies Condenser Tubes & Coils
Available in 1 colour:
Fluorescein
Packaging: 500ml Bottle and 6 x 500ml to a Carton
Application rates and ratios vary subject to end use, 0.05% – 0.1% is considered acceptable for general purposes.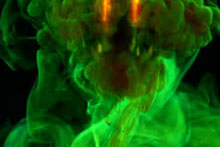 Liquid Fluorescein is fluorescent green in colour and glows in the dark under UV light
| Item Type: | Liquid Fluorescein |
| --- | --- |
| Weight: | 500 ml |
| CAS No: | 2321-07-5 |
| Code: | IDF500 |
Frequently Asked Questions
Need help? Be sure to visit our support forums for answers to your questions!
Ready to get started? Contact us today for a free quote!